Investec
Content creation
Presentations
Client-Centred Communication
ORGANISATION
Investec Corporate & Investment Banking (CIB), part of Investec Bank plc, is an international corporate and investment banking business working with growth-orientated companies, institutions and private equity funds. The business provides its clients with a comprehensive range of solutions spanning capital, advice and treasury risk management. Investec Bank Plc rated A1 by Moody's and BBB+ by Fitch Ratings. Investec Bank plc is the main banking subsidiary of Investec plc, a FTSE 250 listed company.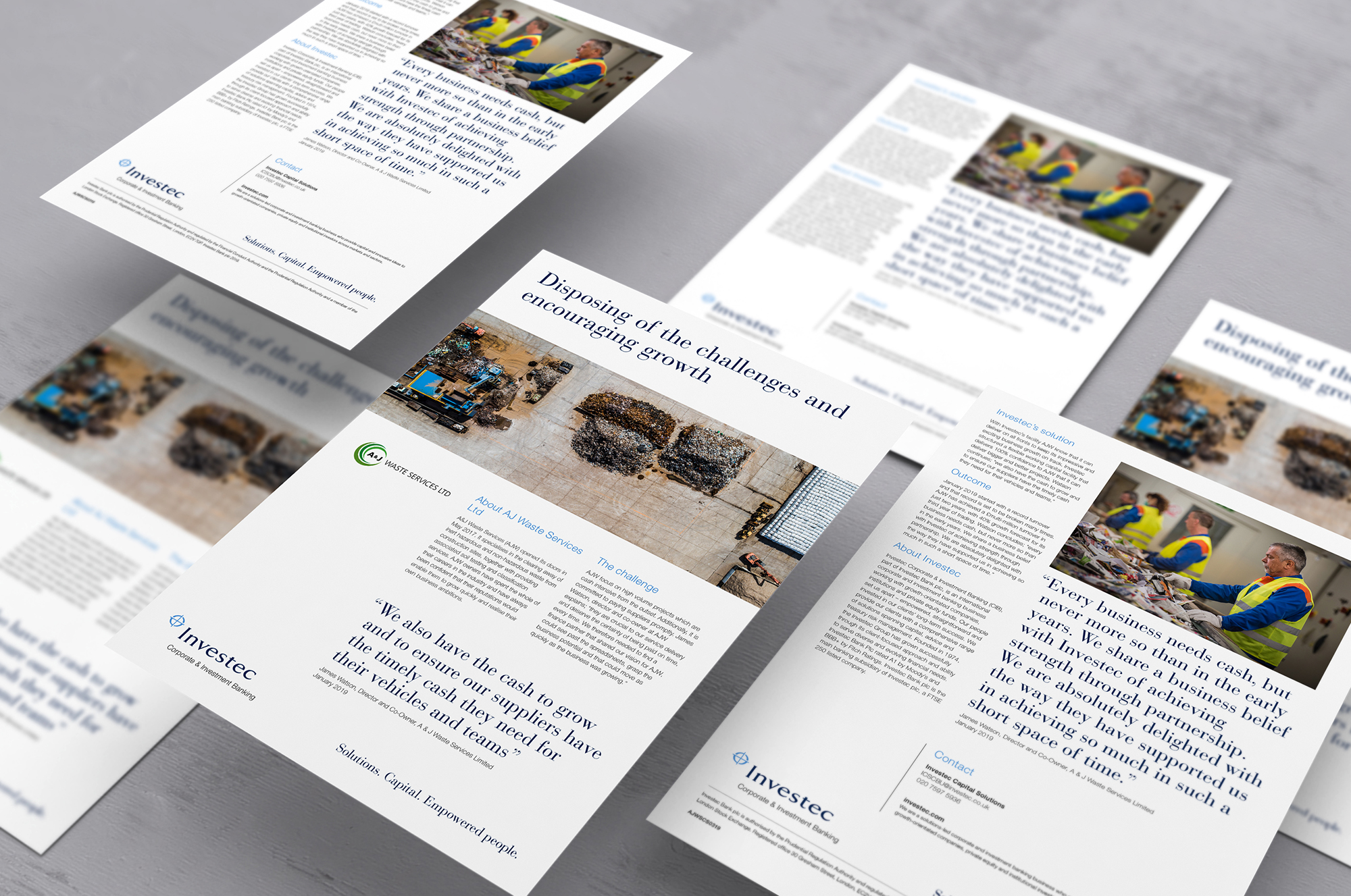 OVERVIEW
Financial Marketing works across Investec's B2B offerings from tailored treasury risk solutions to hi-tech and hi-touch capital solutions. The content programmes managed by Financial Marketing amplify Investec's entrepreneurial culture and client-centric approach, together with their ability to be nimble, flexible and innovative. By focusing on serving select market
niches, Financial Marketing is able to conduct deep client interviews beyond the product benefit level or specific transaction to reveal the relatable refreshingly human and relationship-driven approach that is at the heart of Investec's brand proposition.